I've been busy working with the MPAGD – Multi-platform Arcade Game Designer.
It turns out there was not much interest in a new VZ200 game so I've pivoted my game to the Spectrum! (Why not Commodore 64? Well, MPAGD is not available for C=64. The developers asked and nobody at all was interested).
I thought I might buy a Spectrum from eBay, but as usual every retro computer is R@RE!!! and overpriced. It'd cost about AUD $160 to buy then another AUD $160 to post to Australia since nearly every Spectrum is in the UK. I've been developing on an emulator called "Speccy" by Marat Fayzullin and installed Raspbian on my Raspberry Pi and the FUSE emulator to play Spectrum games.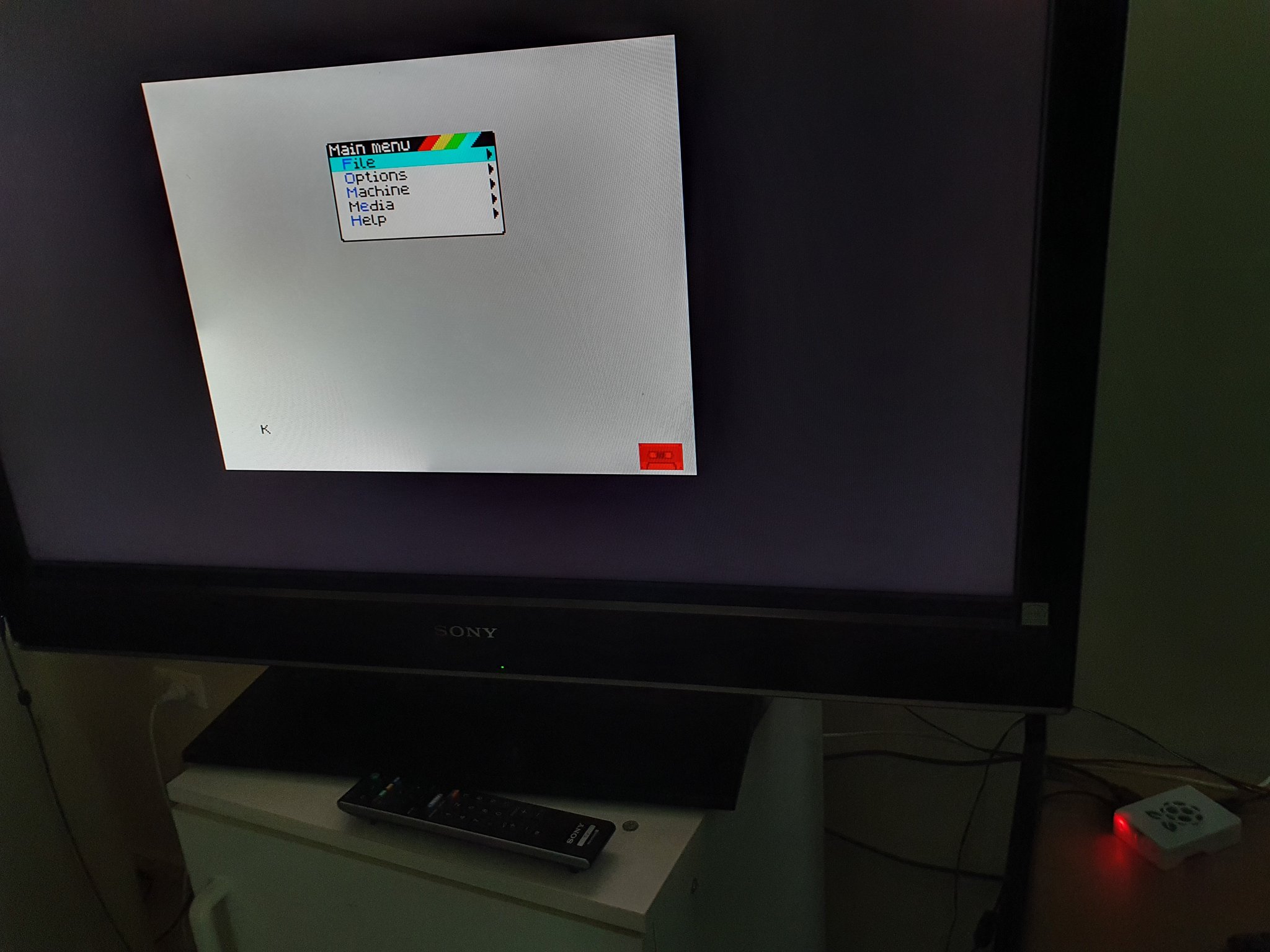 Over the last couple of weeks I've been getting busy and designing a new platform game and I'm really enjoying making it. I used some behaviour ideas from the VZ platformer I was originally working on but now changed it to all robots. The player character has had an upgrade now he can be 16×16 pixels and it looks really good. I used blocks to put a large version of the main character on the intro screen:
I wanted to have a good name for the main character and he was partly inspired by "Barry Steakfries" from Jetpack Joyride. Plus, I mean, JUST LOOK AT THAT HAIR! It's AMAZING!! haha!
Blue Bilby was the name I was publishing my VZ200 stuff under so I'm using the same website in the future for promoting Corey Coolbrew, but I am planning on putting the game in itch.io for download (and people can select an amount to pay if they want to support the developer).
I've been getting a lot of help from Kees again as he knows MPAGD very well and has again been very helpful.
Update: Corey Coolbrew is now published on itch.io! Get it now!